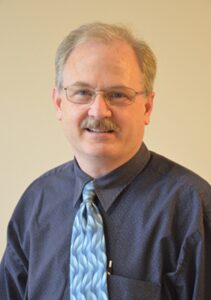 First United Methodist Church in Horseheads
1034 W. Broad St.
Horseheads, N. Y. 14845
Telephone: (607) 739-1943
Pastor's Email: pastorjeffmcd@yahoo.com
Pastor's Corner
Summer Worship this year will continue in our sanctuary all summer at 9:30 a.m. I believe that most people in America who are looking for a church do so in the summer months when they have more time to "shop" for a suitable congregation. To close worship in our location for a month works against church growth. We are inviting the Presbyterian church to join us any of the summer if they do want to join us in worship. And hopefully a few combined picnics will be offered for fellowship between the two churches! I will take vacation a few Sundays but will get substitute preachers for that. So, plan now to join us all summer for worship, whether online or in person, or if you are traveling, feel free to worship with a different congregation. Hopefully word will get out this year that we are open for business all year-round and open to new members being part of the great things happening here at 1st UMC.
Stephen Ministry is a new venture we've begun, connecting us with world-class training for lay Christian caregiving. Check out this ministry at stephenministries.com and see for yourself the benefits of becoming a Stephen Ministry congregation. The fifty-hour training will take place in our church, led by our own members, beginning this Fall. If you are feeling nudged by God to take this training, you will learn in a fun, interactive manner how to care for another person with confidence and skill. Some of the training topics are grief and healing; what to say and what not to say; crises of pregnancy and childbirth; using mental health professionals; helping suicidal persons get help; caring for people before, during and after hospitalization; assertiveness, relating gently and firmly. What I really like about Stephen Ministry is the camaraderie you have with those serving alongside you and the consistent help from learned professionals in the field. A Stephen Ministry church becomes over time, more caring and cared for in the name of Christ. To sign up, see pastor Jeff McDowell, fill out an application and prepare for a great training experience.
Some Churches are Disaffiliating from the UMC, and this creates confusion among our members. What are the facts and why would a church do this? I am hosting a third informational meeting titled, "Changes and Challenges in the United Methodist Church" on Tuesday June 6th with identical sessions at 11:00 a.m. and 7:00 p.m. No reservation is needed and all are welcome.
Welcome Team is forming to help facilitate good signage, a welcome kiosk and training for greeters. If you are an outgoing and forward-looking person and have a heart for the people who are new to us, contact me, Pastor McDowell, to join this team.
A Gifts / skills inventory is available for anyone wondering what role they can play in ministry as a lay person. Contact me for an appointment to take an online inventory and have a one-hour interview about your faith journey. Ephesians 4 tells us Jesus gave five gifts to the church: Apostle, Prophet, Teacher, Shepherd and Evangelist. Which gifts might you have been given?
Pastorjeffmcd@yahoo.com  / 607-377-2338.