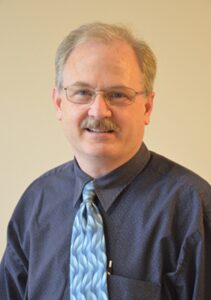 First United Methodist Church in Horseheads
1034 W. Broad St.
Horseheads, N. Y. 14845
Telephone: (607) 739-1943
Pastor's Email: pastorjeffmcd@yahoo.com
Pastor's Corner
I have always enjoyed traveling around and worshipping in many different places. You should try it! Some churches have large sanctuaries, and some are small; some ornate and some plain. Some sermons are long and some quite short. Some churches have children, and some don't. What church do I want to attend? A real one. I have studied for decades, the dynamics of church growth. I know the power of hymns on the organ, a fully robed choir and traditional liturgy; and I have experienced the blessing of praise teams and multi-media worship. Some congregations are folksy and some are formal on Sundays. But all the forms of worship and types of buildings are secondary. What I want is a church where people really care I am there, because we are siblings in God's family. Where I want to go is a place people love Jesus and worship Him to express their love. What I want is a place where being a stranger lasts just 5 minutes and being a family member, over 5 years. I really don't care so much about the form of worship or the type of building or the style of music. I just want a real church where people automatically care about all people and express it with the love of God. I believe in you, here in Horseheads. As we continue in ministry, let's strive to be that authentic church using all the blessings God's given us to the fullest. After all, we only exist to draw the circle wider. The more we care for others, the larger our church will grow. Let's do it!
I hope you will stay after worship on Sunday Nov. 20th at 11:30, for our annual Church Charge Conference with Superintendent Rev. Dr. Sherri Rood. Dr. Rood will join us for worship at 9:30, Sunday school hour at 10:45 and then will preside at charge conference at 11:30. All members have voice and vote at a "church conference" and we will vote on the nominations list, accept bequests, ratify salaries, report on our missions and ministries, and hear information regarding the work of the District and Conference we are connected to. Please come. -Pastor Jeff-