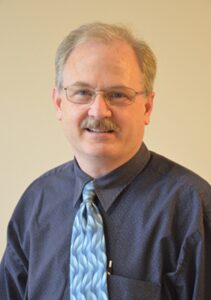 First United Methodist Church in Horseheads
1034 W. Broad St.
Horseheads, N. Y. 14845
Telephone: (607) 739-1943
Pastor's Email: pastorjeffmcd@yahoo.com
Pastor's Page
This month we look with eager anticipation for the coming again of our Lord Jesus Christ into the world. We do this throughout the month in a season called Advent, which means "coming." We also do this in our Christmas celebrations, thanking God for the first coming of the Christ in the little baby Jesus, vulnerable and poor, born in Bethlehem. We sing of peace on earth and final justice and joy to the world but in fact, much of this is hopeful and not achieved while wars rage and anger rears its ugly head. We as Christians must retain our hope that peace is possible and do our part to bring it to earth. We must live and work and teach and vote as though peace is not only possible, but an eternal reality. True peace comes when we know God's love for us, that He gave His only Son, so that whoever believes in Him gains life forever.
Please join me and invite a friend for these wonderful services of worship:
            December 24, 9:30 a.m.          Fourth of Advent, Christmas Eve
            December 24, 7:00 p.m.          Christmas Eve Candlelight Service
            December 31, 9:30 a.m.          New Year's Eve morning Service
Join us for adult Book Study this season!
Light from Afar is a daily Advent devotional that illuminates the season through the unforgettable stories and reflections of four writers from around the world. Authors from Ukraine, Philippines, Brazil, and South Africa share cultural and religious traditions of the Advent season in their daily reflections. Each day's meditation includes a scripture reading, a prayer, an opportunity for reflection, and a link to a song from the author's home country.
Date Options:
Sunday mornings from 10:45-11:45 in Classroom #21, led by the parenting class beginning Nov. 12. All are welcome.
Tuesday mornings from 9:00 – 10:00 a.m. in large conference room, Nov. 28, Dec. 5, 12, and 19, led by Rev. McDowell. Please reserve a book with Rev. McDowell by Nov. 21 or order it directly from Cokesbury.com, $13.49 paperback.