Welcome to
First United Methodist Church in Horseheads
"Working Together with All to Connect to God's Love."
We strive to recognize and nurture the Christ in ourselves and each person that we encounter along the way. Our church is a thriving community of believers, and lovers of the word of God. We have a long tradition of outreach and service to our members and the community. We hope you will join us for worship on Sunday at 9:30 am , either in-person or online to experience for yourself the fellowship of Christ.
Join Facebook Live (Horseheads United Methodist Church) or You Tube (hh 1st united methodist church) for online services.
Meet First UMC
Meet the staff and clergy, read about our history, and find out about ministries and other activities.
Worship
Ministering to our congregation, our community, our world.
Contact & Directions
First United Methodist Church in Horseheads is located at 1034 W Broad St., Horseheads, NY 14845.
Sunday Worship Service December 3, 2023
Did you miss our Sunday Worship Service? Want to experience it again? Check out our most recent sermon right here!
                                 2023 ADVENT SERVICE                                                                      LESSONS & CAROLS
Proudly presented by the combined choirs of St. Mary Our Mother & First United Methodist Church in Horseheads. This is the 32nd presentation.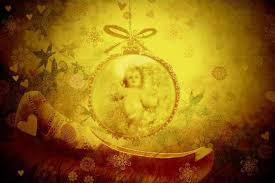 Join us in  "COMING CLOSER TO JESUS" this month!  -Pastor Jeff McDowell
WEDNESDAY, 12/6:  United Women in Faith Christmas Party, noon, fellowship hall
                                   TUESDAY, 12/19: Crystal Chords Christmas Concert, Corning Brass Works will start playing at 6:45 on the 19th.  Concert starts at 7.
SUNDAY, 12/24:  Church Service at 9:30am
SUNDAY, 12:24:  Christmas Eve Candlelight Service at 7pm.
SUNDAY, 12/24:  No Sunday School
The church office will be closed on December 25th & 26th for the Christmas holiday.
Support our church by giving today!