Welcome to
First United Methodist Church in Horseheads
                                  "Working Together with All to Connect to God's Love."
We strive to recognize and nurture the Christ in ourselves and each person that we encounter along the way. Our church is a thriving community of believers, and lovers of the word of God. We have a long tradition of outreach and service to our members and the community. We hope you will join us for worship on Sunday at 9:30 am , either in-person or online to experience for yourself the fellowship of Christ.
Join Facebook Live (Horseheads United Methodist Church) or You Tube (hh 1st united methodist church) for online services.
Meet First UMC
Meet the staff and clergy, read about our history, and find out about ministries and other activities.
Worship
Ministering to our congregation, our community, our world.
Contact & Directions
First United Methodist Church in Horseheads is located at 1034 W Broad St., Horseheads, NY 14845.
Sunday Worship Service June 4, 2023
Did you miss our Sunday Worship Service? Want to experience it again? Check out our most recent sermon right here!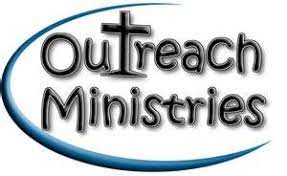 Ten years ago, Outreach began collecting clothing items for the Bath VA. Once again, the committee would like to collect sweatpants (L-XL-2XL-3XL-4XL) and sweatshirts (XL-2XL-3XL-4XL) as they are always requested. Plain colored or white T-shirts or even three button shirts (same sizes and no writing) are accepted. Additionally, men's underwear has been requested with no size or type specified. We will begin to collect items on May 15 and continue through June 18. Thank you for supporting the Outreach Committee as we Reach Out to the Veteran's in Christian Love.
Support our church by giving today!