Welcome to
First United Methodist Church in Horseheads
                                  "Working Together with All to Connect to God's Love."
We strive to recognize and nurture the Christ in ourselves and each person that we encounter along the way. Our church is a thriving community of believers, and lovers of the word of God. We have a long tradition of outreach and service to our members and the community. We hope you will join us for worship on Sunday at 9:30 am , either in-person or online to experience for yourself the fellowship of Christ.
Join Facebook Live (Horseheads United Methodist Church) or You Tube (hh 1st united methodist church) for online services.
Meet First UMC
Meet the staff and clergy, read about our history, and find out about ministries and other activities.
Worship
Ministering to our congregation, our community, our world.
Contact & Directions
First United Methodist Church in Horseheads is located at 1034 W Broad St., Horseheads, NY 14845.
Sunday Worship Service October 1, 2023
Did you miss our Sunday Worship Service? Want to experience it again? Check out our most recent sermon right here!
                  Saturday, December 2, 2023    9 am to 3 pm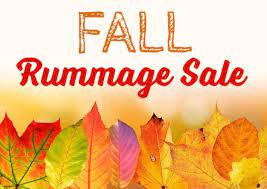 to benefit missions   
  Horseheads 1st. United Methodist Church, 1034 W. Broad Street. Horseheads, NY 
Wednesday, October 4, 2023, 5:00pm – 8:00pm, Free dinner available
Thursday, October 5, 2023, 9:00am – 4:00pm, ½ price for each item purchased.
Friday, October 6, 2023, BAG SALE, 9:00am – Noon, $2.00 pr. Bag
BRING OWN BAGS   NO PRE SALES 
RUMMAGE SALE GUIDELINES:
We will have our Fall rummage sale with the following strict guidelines for people who would like to donate items:
No items to be brought to the church until Friday, September 29, 2023, after 10:00am.
DO NOT PUT ANYTHING IN THE CHURCH GARAGE OR LEAVE OUTSIDE THE CHURCH DOORS.
All items need to be clean and usable. This includes clothing, children's items, kitchen items, etc.
We will not accept TV's, computer equipment, mattresses, bed pillows.
We cannot pick up large furniture – you need to take the items to the church.
                                RUMMAGE SALE DROP OFF DAYS AND TIMES
You can bring items on… Friday, September 29 after 10:00am
Saturday, September 30, and Monday, October 2, from 9:00am – 4:00pm
Tuesday, October 3, 9:00am – NOON (no items accepted after noon)
UNITED WOMEN IN FAITH
Please note:  Karren's Clothing Cupboard will no longer be open Monday evenings.                                                                                                                                                                                                                                                                                         Regular open hours are Tuesday mornings, 10 am to 1 pm and Thursday afternoons, 1 to 4 pm.                                                                                                                                                                                                                                                                           The week of October 1st to October 6th Karren's Clothing Cupboard is closed due to the Annual Fall Church Rummage Sale.
                                                                                                                                                                                                                                                                                                           
WHAT:  Midweek Fellowship with Missionaries Mark and Deidre Zimmerman
Mark and Deidre Zimmerman are medical missionaries to Nepal who've been sent by the United Methodist Church (and supported by FUMC for some years).  They've been in Nepal for around 30 years, and most recently Mark has been a physician / teacher at Patan Hospital while Deidre has worked in dietetics both in Patan and in community-based nutrition. They left Nepal (for good) this past July and will come to share how God has led them through this journey.
WHEN:  Wednesday, October 11th – Light supper provided, followed with presentation (around 6:15pm)
WHERE:  Fellowship Hall

HFRC is turning 15 years old!  We've been honored to partner with the church for all these years and we look forward to many more!  We are planning a family-friendly celebration and fundraiser at the church on Friday, Oct. 13 from 5–8pm and we would love for you to celebrate this milestone with us!  We will have a bounce house obstacle course, fun & games for the kids, along with food, drinks, & dessert.  Tickets are available through our website: HorseheadsFamilyResourceCenter.org and in our playrooms starting Sept. 18.  We hope to see you there!

Mike and Glenda Miller"s (Reconnection Tour)
Place:  Fresh Start Campus on the Miracle Mile
2447 Elmira-Corning Rd. (the Miracle Mile) in Elmira Heights
When:  Wednesday, October 18th, Thursday, October 19th and Friday, October 20th
Worship starts 6:30 pm each night
Oct. 18th, United Women in Faith
Sisterhood in Grace circle meeting will be Wed. October 18, noon, in the large conference room.
Bring own lunch, beverages will be available.
 Hostesses, Margaret Cooper and Jen Hillman.
  Program:  Guerry Howard, Dale Cleveland & Deb Sabura will do a presentation on their time in Balize this summer.
  Do come and bring a friend.

All Saints Sunday:  On November 1st our church will celebrate All Saint's Sunday to remember family and friends we have lost during the past year.
A candle will be lit, and the name of each person will be read.
Please submit the names of those you would like to be remembered to the church office by Monday, October 23, 2023.
Each candle will have a label with the person's name.  We encourage yo3 to take your candle after the service.
Candles will be available for you to pick up at the church during the following week.  Find them on the office window ledge.

Soup to Go returns on Sunday, October 29th
Choose Loaded Potato or Hank's Pumpking
Remember your neighbor who can't get our or a friend you would like to share lunch with.
Free-will offering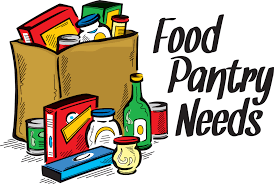 Pork & Beans
Pineapple 
Diced Tomatoes
Chili Seasoning Packets
Kidney Beans
A new Issue of the Bridge is ready for download.  Click here to select.  Hard copies are also available in the Narthex.

The Bridge is a communications tool designed for local churches to stay connected to each other and to the ministries taking place around the Upper New York Conference and The United Methodist Church.

The Bridge is generally published the week prior to the first and third Sundays Sept.-May; in June-August, the Bridge is published the week prior to the first Sunday of each month.
Support our church by giving today!