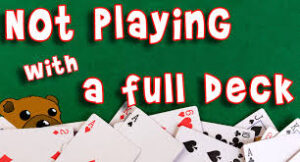 Like to play cards but don't have anyone to partner with?
Join a small group who love to play cards.
Bring your lunch, we'll provide the coffee or tea.
Fridays from noon -2pm.
Join us, the "Not Playing with a Full Deck group"
in the Conference Room here at church.